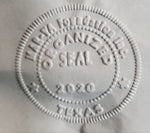 Maarifa Asar is a proud supporter of the MAR-YA Foundation an educational youth program Non-Profit Organization. A portion of proceeds from each sale with Maarifa Asar will be donated to the MAR-YA Foundation to help build the program for the children. 
The MAR-YA Foundation will provide children with education in African history and culture, provide counseling, tutoring, and career guidance. It plans to educate hundreds if not thousands of children in the Houston metropolitan area. It will provide vetted professional volunteered services. It will use instructional strategies, conduct discussion groups, forums, panels, lectures, and workshop methods combined with technology to help educate the kids.  The intellectual position or viewpoint will come from a sufficiently full and fair exposition of pertinent facts to permit an individual to form an independent opinion or conclusion. Children are deprived when it comes to African history. The MAR-YA Foundation feels its imperative to instill a sense of pride in ones self and the culture of a people. It hopes to develop a solid foundation of positive young children who can grow to become productive members of society.
Every time you support Maarifa Asar not only will you receive a quality product but, you will also support a good cause and help the children of the next generation.
Love & Light ~ Peace
Maarifa * Asar